AOL News has this fascinating article on successful people and emotional intelligence:
How Emotionally Intelligent Are You? Here's How To Tell
The Huffington Post  |  By Carolyn GregoirePosted: 12/05/2013 8:39 am EST  |  Updated: 12/05/2013 2:22 pm EST
What makes some people more successful in work and life than others? IQ and work ethic are important, but they don't tell the whole story. Our emotional intelligence — the way we manage emotions, both our own and those of others — can play a critical role in determining our happiness and success.
Plato said that all learning has some emotional basis, and he may be right. The way we interact with and regulate our emotions has repercussions in nearly every aspect of our lives. To put it in colloquial terms, emotional intelligence (EQ) is like "street smarts," as opposed to "book smarts," and it's what accounts for a great deal of one's ability to navigate life effectively.
"What having emotional intelligence looks like is that you're confident, good at working towards your goals, adaptable and flexible. You recover quickly from stress and you're resilient," Daniel Goleman, psychologist and author of Focus: The Hidden Driver of Excellence, tells The Huffington Post. "Life goes much more smoothly if you have good emotional intelligence."
The five components of emotional intelligence, as defined by Goleman, are self-awareness, self-regulation, motivation, social skills and empathy. We can be strong in some of these areas and deficient in others, but we all have the power to improve any of them.
Not sure how emotionally intelligent you are? Here are 14 signs you have a high EQ.
1. You're curious about people you don't know.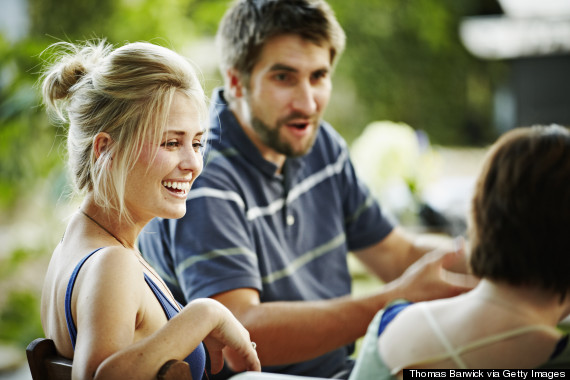 Do you love meeting new people, and naturally tend to ask lots of questions after you've been introduced to someone? If so, you have a certain degree of empathy, one of the main components of emotional intelligence. Highly Empathetic People (HEPs) — those who are extremely attuned to the needs and feelings of others, and act in a way that is sensitive to those needs — have one important thing in common: They're very curious about strangers and genuinely interested in learning more about others.
Being curious about others is also a way to cultivate empathy. "Curiosity expands our empathy when we talk to people outside our usual social circle, encountering lives and worldviews very different from our own," Roman Krznaric, author of the forthcoming Empathy: A Handbook For Revolution, wrote in a Greater Good blog post.
2. You're a great leader.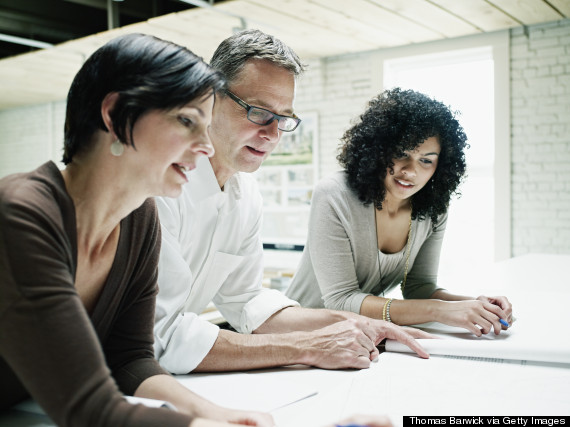 Exceptional leaders often have one thing in common, according to Goleman. In addition to the traditional requirements for success — talent, a strong work ethic and ambition, for instance — they possess a high degree of emotional intelligence. In his research comparing those who excelled in senior leadership roles with those who were merely average, he found that close to 90 percent of the difference in their profiles was due to emotional intelligence, rather than cognitive ability.
"The higher the rank of a person considered to be a star performer, the more emotional intelligence capabilities showed up as the reason for his or her effectiveness," Goleman wrote in Harvard Business Review.
3. You know your strengths and weaknesses.
A big part of having self-awareness is being honest with yourself about who you are — knowing where you excel, and where you struggle, and accepting these things about yourself. An emotionally intelligent person learns to identify their areas of strength and weakness, and analyze how to work most effectively within this framework. This awareness breeds the strong self-confidence that's a main factor of emotional intelligence, according to Goleman.
"If you know what you're truly effective at, then you can operate from that with confidence," he says.
4. You know how to pay attention.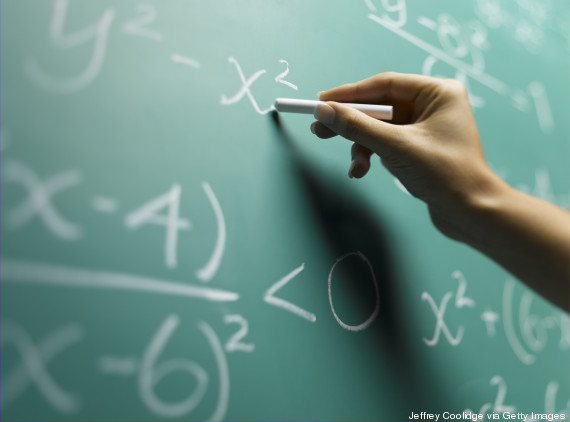 Do you get distracted by every tweet, text and passing thought? If so, it could be keeping you from functioning on your most emotionally intelligent level. But the ability to withstand distractions and focus on the task at hand is a great secret to emotional intelligence, Goleman says. Without being present with ourselves and others, it's difficult to develop self-awareness and strong relationships.
"Your ability to concentrate on the work you're doing or your schoolwork, and to put off looking at that text or playing that video game until after you're done … how good you are at that in childhood turns out to be a stronger predictor of your financial success in adulthood than either your IQ or the wealth of the family you grew up in," Goleman says. "And we can teach kids how to do that."
5. When you're upset, you know exactly why.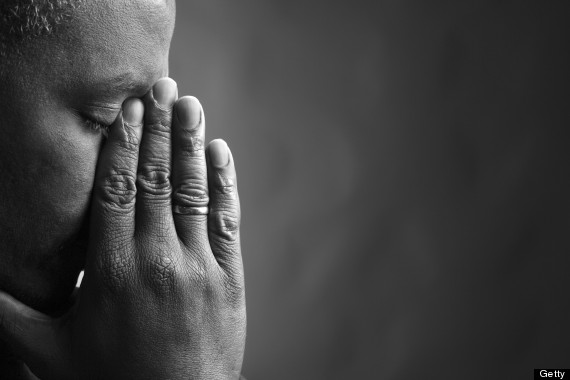 We all experience a number of emotional fluctuations throughout the day, and often we don't even understand what's causing a wave of anger or sadness. But an important aspect of self-awareness is the ability to recognize where your emotions are coming from and to know why you feel upset.
Self-awareness is also about recognizing emotions when they arise, rather than misidentifying or ignoring them. Emotionally intelligent people take a step back from their emotions, look at what they're feeling, and examine the effect that the emotion has on them.
6. You can get along with most people.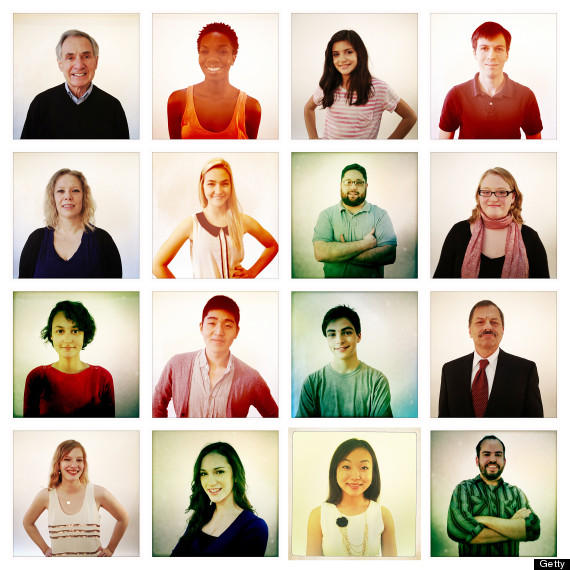 "Having fulfilling, effective relationships — that's a sign [of emotional intelligence]," says Goleman.
7. You care deeply about being a good, moral person.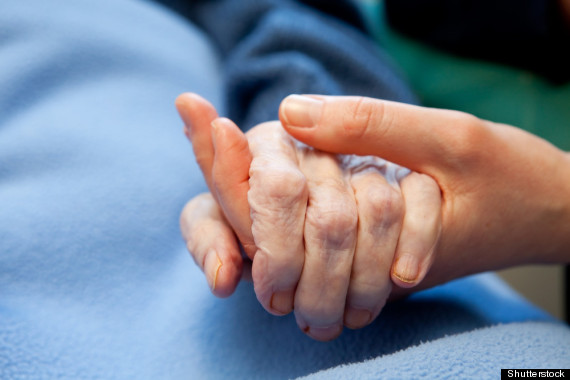 One aspect of emotional intelligence is our "moral identity," which has to do with the extent to which we want to see ourselves as ethical, caring people. If you're someone who cares about building up this side of yourself (regardless of how you've acted in past moral situations), you might have a high EQ.
8. You take time to slow down and help others.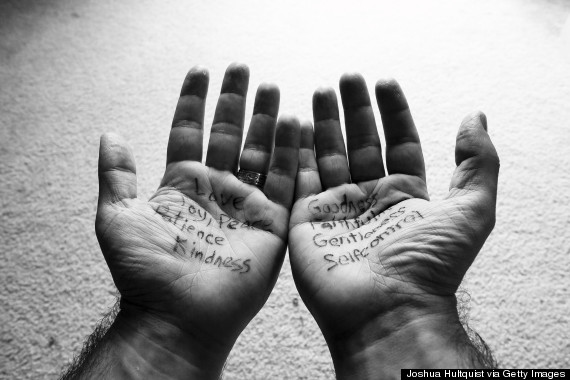 If you make a habit of slowing down to pay attention to others, whether by going slightly out your way to say hello to someone or helping an older woman onto the subway, you're exhibiting emotional intelligence. Many of us, a good portion of the time, are completely focused on ourselves. And it's often because we're so busy running around in a stressed-out state trying to get things done that we simply don't take the time to notice (much less help) others.
"[There's a] spectrum that goes from complete self-absorption to noticing to empathy and to compassion," Goleman said in a TED talk on compassion. "The simple fact is that if we are focused on ourselves, if we're preoccupied — which we so often are throughout the day — we don't really fully notice the other."
Being more mindful, in contrast to being absorbed in your own little world, plants the seeds of compassion — a crucial component of EQ.
9. You're good at reading people's facial expressions.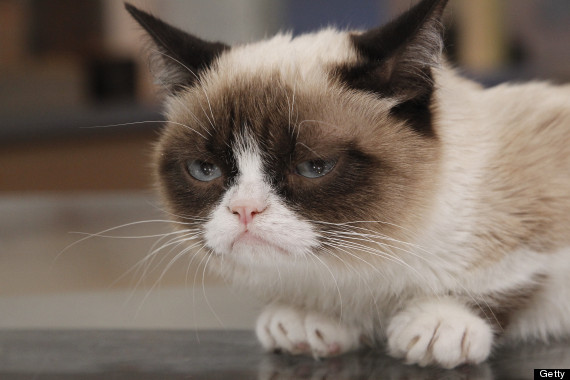 Being able to sense how others are feeling is an important part of having a good EQ. Take this quiz from UC Berkeley to find out just how skilled you are at reading others' emotions.
10. After you fall, you get right back up.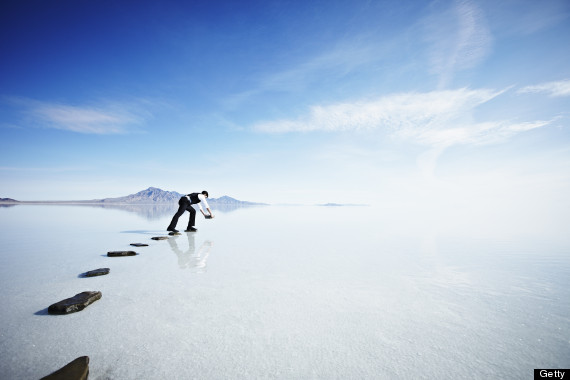 How you deal with mistakes and setbacks says a lot about who you are. High EQ individuals know that if there's one thing we all must do in life, it's to keep on going. When an emotionally intelligent person experiences a failure or setback, he or she is able to bounce back quickly. This is in part because of the ability to mindfully experience negative emotions without letting them get out of control, which provides a higher degree of resilience.
"The resilient person isn't papering over the negative emotions, but instead letting them sit side by side with other feelings," Positivity author Barbara Fredrickson told Experience Life. "So at the same time they're feeling 'I'm sad about that,' they're also prone to thinking, 'but I'm grateful about this.'"
11. You're a good judge of character.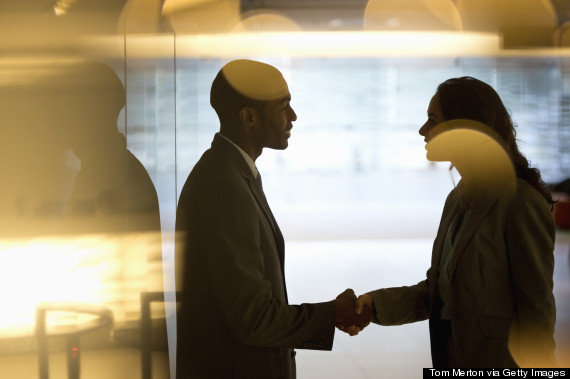 You've always been able to get a sense for who someone is pretty much right off the bat — and your intuitions are rarely wrong.
12. You trust your gut. An emotionally intelligent person is someone who feels comfortable following their intuition, says Goleman. If you're able to trust in yourself and your emotions, there's no reason not to listen to that quiet voice inside (or that feeling in your stomach) telling you which way to go.
13. You've always been self-motivated.
Were you always ambitious and hard-working as a kid, even when you weren't rewarded for it? If you're a motivated self-starter — and you can focus your attention and energy towards the pursuit of your goals — you likely have a high EQ.
14. You know when to say "no."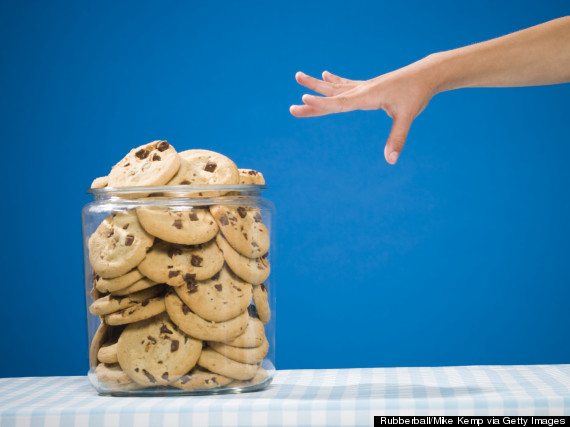 Self-regulation, one of the five components of emotional intelligence, means being able to discipline yourself and avoid unhealthy habits. Emotionally intelligent people are generally well equipped to tolerate stress (a bad-habit trigger for many of us) and to control their impulses, according to Goleman.
From the Kuwait Times, a fascinating comparative analysis of the influence of Saudi Arabia and Qatar on Islamic countries in transitions:
Qatar losing ground to Saudi diplomacy
DUBAI: Qatar, a key supporter of Islamists who rose to power in Arab Spring countries, is losing ground in regional politics to Saudi Arabia which appears to have seized the reins on key issues, notably Egypt and Syria. The decline in Qatar's regional diplomacy comes as its powerful emir Sheikh Hamad bin Khalifa Al-Thani unexpectedly abdicated in favor of his son Tamim last month.
The wealthy Gulf state had transformed itself into a key regional player but began to retreat as heavyweight Saudi Arabia re-entered the political arena after lagging behind in the immediate period following the eruption of the Arab Spring uprisings in December 2010. The ouster of Egypt's Islamist president Mohamed Morsi last week by the army and the election by the Syrian opposition of Saudi-linked Ahmad Assi Jarba as new leader stripped Qatar of strong influence in both countries.
"Qatar had tried to take a leading role in the region but overstepped its limits by openly backing the Muslim Brotherhood in Egypt, Syria, and other Arab Spring states," said Kuwaiti political analyst Ayed Al-Manna. Jonathan Eyal, head of international relations at Britain's Royal United Services Institute, argued that Qatar's regional politics have failed.
"Qatar's Middle Eastern diplomacy now lies in ruins: it failed to produce dividends in Libya, backfired in Syria and has now collapsed in Egypt," local Emirati daily The National quoted him on Tuesday as saying. Realizing the damaging effects of their policies, Manna noted, "the Qataris sought to cut down on their commitments" which were already affected by the emir's abdication and the sidelining of the influential prime minister Sheikh Hamad Bin Jabr Al-Thani.
As a result, "Saudi Arabia, a historical regional US ally, regained its role" in coordination with other oil-rich Gulf monarchies, said Manna. Saudi Arabia's King Abdullah was the first foreign head of state to congratulate Egypt's interim president Adly Mansour, hours after he was named to replace Morsi. And on Tuesday, the kingdom pledged $5 billion in assistance to Egypt. The United Arab Emirates, which has cracked down on the Muslim Brotherhood in the past few months, offered Egypt an aid package of $3 billion.
"Saudi Arabia wants to ensure stability in Arab Spring countries, regardless of its ideological interests," said analyst Abdel Aziz Al-Sagr, head of the Gulf Research Centre. "It had supported the Muslim Brotherhood in Egypt but reconsidered this support after the Brotherhood failed to run the country wisely," he argued. But the Saudi researcher downplayed the rivalry between Saudi Arabia and Qatar, both of which have been looking to expand their influence during the Arab Spring uprisings and prevent any potential revolt against their own autocratic regimes.
"The Saudi-Qatari harmony still exists and there is no battle for influence between the two countries," said Sager. And as proof, "Riyadh was the first to be informed of the political change in Qatar, six months before it took place. And it welcomed it." But the two countries, whose relations have been historically tense or at least marked by mistrust, support two different approaches of political Islam that emerged strongly in the wake of the Arab Spring.
Qatar sides with political parties linked to the Muslim Brotherhood, whose experience was cut short despite the strong media support they enjoyed from the influential Doha-based Al-Jazeera news channel. Meanwhile, Saudi Arabia promotes Salafist groups that focus less on politics and more on implementing Shariah Islamic law on daily life matters such as forcing women to wear a veil and prohibiting the mixing between sexes. Saudi King Abdullah has reiterated his country's stance against using Islam for political purposes.
"Islam rejects divisions in the name of one party or another," he said in a statement marking the start Wednesday of the Muslim holy month of Ramadan. The kingdom will never accept" the presence of political parties, that "only lead to conflict and failure." But regardless of the political agendas of Saudi Arabia or Qatar, the people who rose up during the Arab Spring revolts will have the final word on their own political futures, argued former Bahraini cabinet minister Ali Fakhro. "It is the Arab people, not Qatar nor Saudi Arabia, who will determine the political future of the region." – AFP
Night before last, night a man was shot at the beach at 3:45 in the morning. According to the (very sketchy) details in the Pensacola News Journal, he had been having a fight with his girlfriend, had finished his fight and was then shot three times by a man he doesn't know and who has no relationship to him. (This is what I understand from reading the paper; it doesn't make sense to me, but it also says alcohol was involved.)
I only knew about the shooting because I saw a tiny little article about it on the AOL Local news section. When I went to look at it, it was gone.
In this morning's paper, there is this sketchy description, and then – in several different sections – local are people quoted as saying "we're moving on."
OK I get it. We're a beach community, and this is peak tourist season as folks pour in here from all the Southern states and other countries to enjoy our fabulous sugar-white sand beaches.
Before the tourists had hit the beach, the crime scene tape was down and a beach excavator had carted off the bloody sand.
I do get it. I really do. The season is short and we don't want to be known as a beautiful beach where people can get shot. It's a marketing problem.
There is something, however, that sticks in my craw about the swiftness of the moving on, and the barely there press coverage. A man was killed. Maybe he had been drinking. Maybe he had a fight with his girlfriend. Maybe he was at the beach very late (or very early) in the morning. None of these things seem to have anything to do with him having been shot, other than maybe being in the wrong place at the wrong time and the wrong person had a gun and shot him. It seems a little disrespectful, to me, to move on quite so swiftly. A man lost his life. We don't know why. Maybe we could just take a little time to figure out what happened and to acknowledge his loss?
Recent Posts

Blog Stats

Pages

Meta

Recent Comments
Archives

Catagories

Blogroll